Ferguson Plarre's Breakfast Range
Ferguson Plarre's Breakfast Range
You asked and we delivered!

Rise and Shine with our new Breakie options. ️An easy on the go breakfast, perfect for a tasty snack before the school run, a quick pick me up before work or perfect for a sit down catch up with friends.
Our new breakfast menu is packed full of delicious options that all the family can enjoy, at any time of the day. Our NEW Breakfast range includes:
Egg & Bacon Breakfast Roll
The Egg & Bacon Breakie Roll is packed full of light & fluffly scrambled eggs, crispy rashers of bacon, tasty cheese and a tangy tomato relish served in a warm, soft milk bun.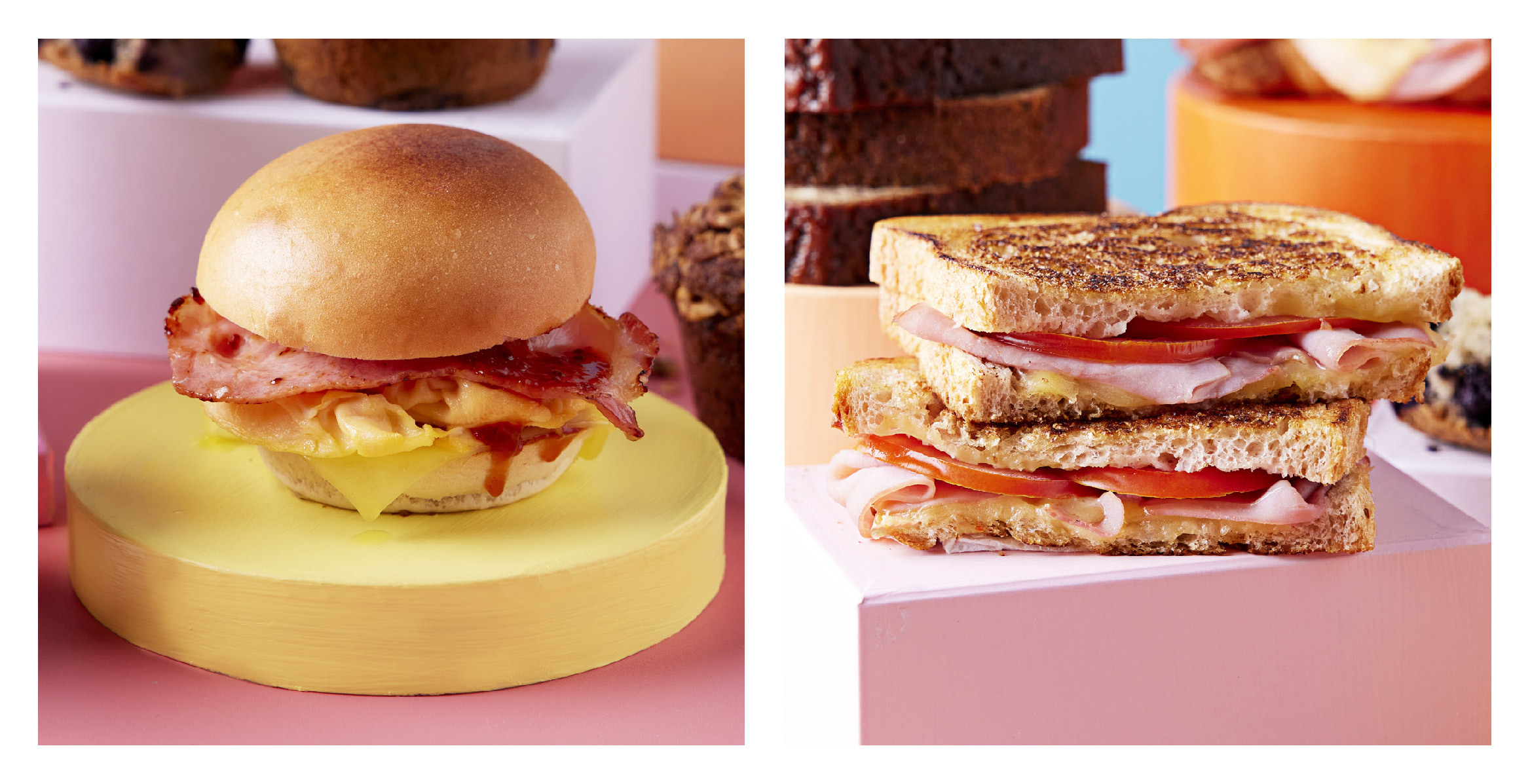 Ham, Cheese & Tomato Toastie

A breakfast classic, just as you like it! It's packed full of premium smoked ham, slices of ripe & juicy tomatoes and melted tasty cheese between two slices of lightly toasted artisan sourdough bread.
Ham & Cheese Toastie
Our Ham & Cheese Toastie is made with thin slices of premium ham with melted tasty cheese on a lightly toasted artisan sourdough.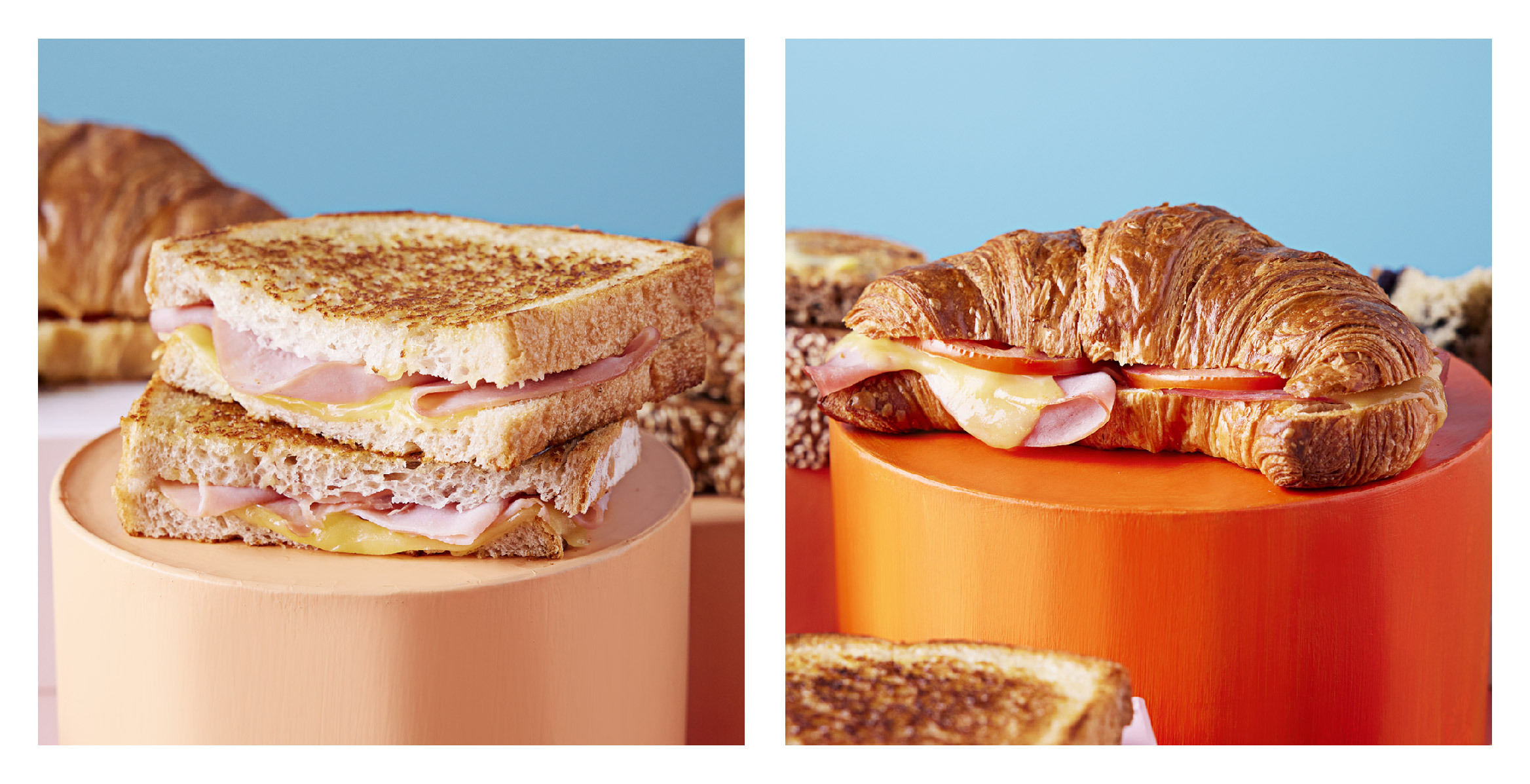 Ham, Cheese & Tomato Croissant

Enjoy a light and fluffy all-butter croissant packed with delicious flavours from the warm ham, melted cheese & juicy tomatoes.
Toasted Apricot Fruit Bread

For a lighter Breakfast alternative we have toasted Apricot Fruit Bread which is packed full of apricots, sultanas and dates with sesame seeds on the crust and is served toasted or untoasted with butter as an option.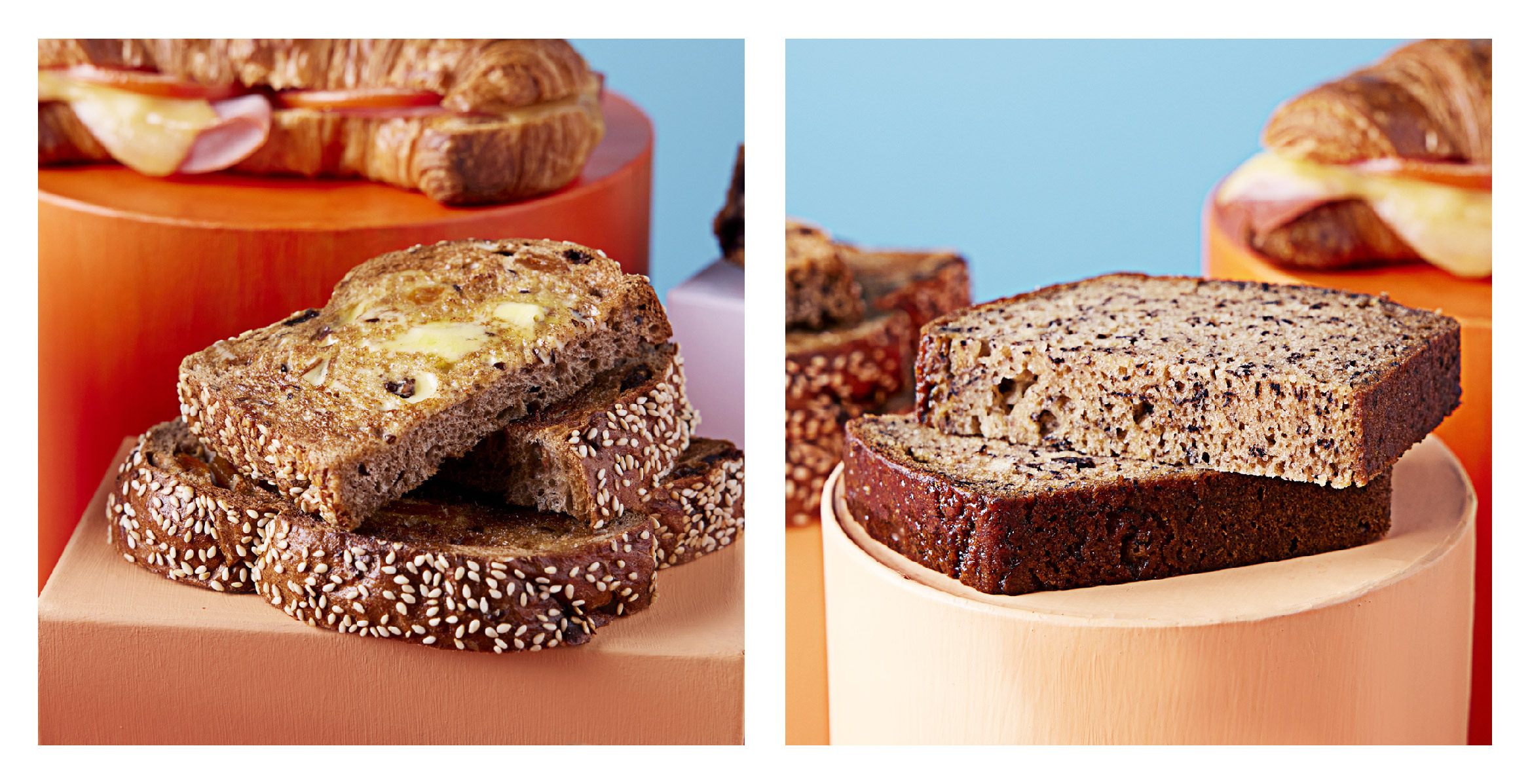 Plarre's Banana Bread
Plarre's classic banana bread is a perfect breakfast on the go, made with ripe banana, chia seeds and a hit of warming cinnamon.
Savoury Muffin
The Savoury Muffin is perfect for breakfast, lunch or as a snack on the go. Packed full of spinach, capsicum, zucchini and cheese, these are a light & fluffy delight for all the family to enjoy.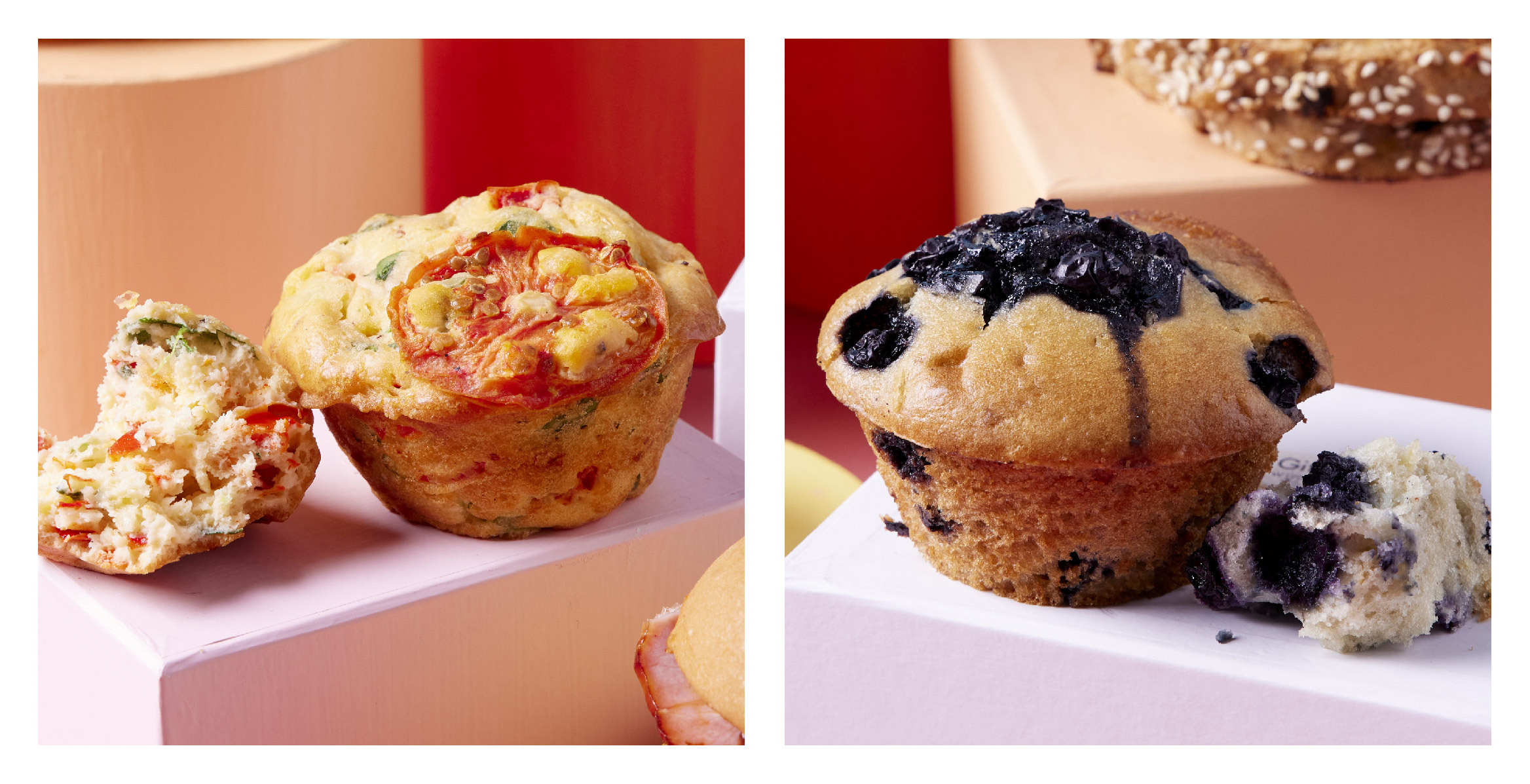 Blueberry Muffin
Our moist and fluffy Blueberry Muffins are bursting with blueberries and are given an additional sweetness with a hint of pineapple.
and lastly, the Chocolate Chip Muffin
A rich, moist Chocolate Muffin is perfect for those looking for a sweet morning treat on the run. This classic chocolate muffin is packed full of chocolate chips.
There's muffin better than visiting your local Ferguson Plarre for Breakfast, Lunch or Dinner!