Sweet Desserts to Make this Valentines' Day Romantic
Sweet Desserts to Make this Valentines' Day Romantic
Decadent Berry Cupcakes
Let your special someone know that you think they are the frosting on top with our decadent Valentine's Day cupcakes.
Our delicious Mixed Berry Vanilla Cupcake is baked with Blueberries on the inside and is topped with our mixed berry buttercream, berry coulis and a tangy berry.
For the one that bakes you crazy!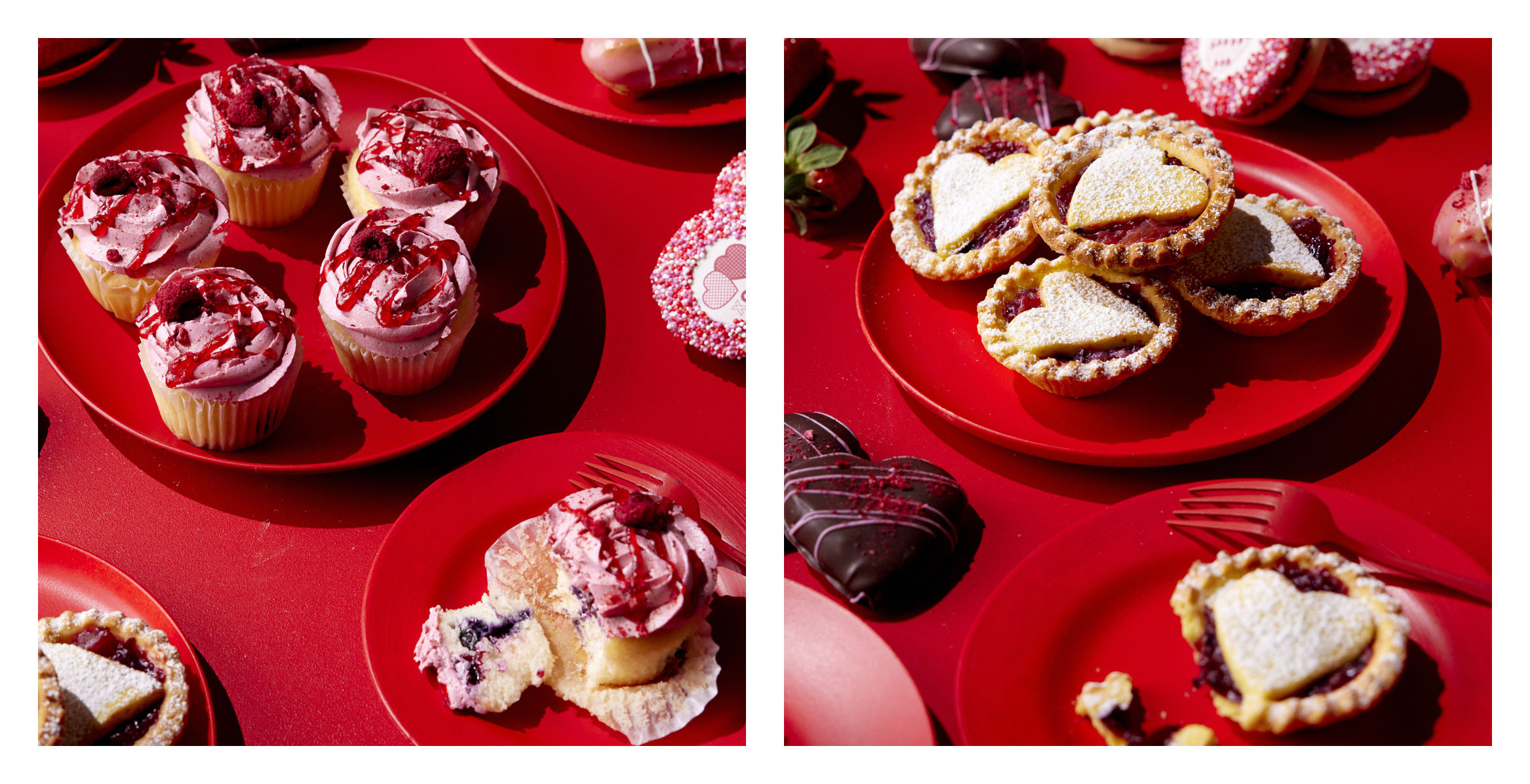 Declare your sweet fillings for your loved ones with our Apple and Blueberry filled Love Tarts.
Each classic all-butter shortbread tart is filled with apple and blueberry jam, topped with a heart-shaped shortbread biscuit.
Our love tarts are perfect to share with your sweet-tart this Valentine's Day.


There's only one type of Love Bite we'd like to receive this Valentine's Day. Melt in your mouth heart-shaped shortbread biscuits topped with a dollop of wild berry jam, dipped in chocolate, sprinkled with dehydrated blackberries & raspberries and a drizzle of ruby chocolate.
A delicious love bite you might still want to hide from your friends, only so you can eat them all yourself!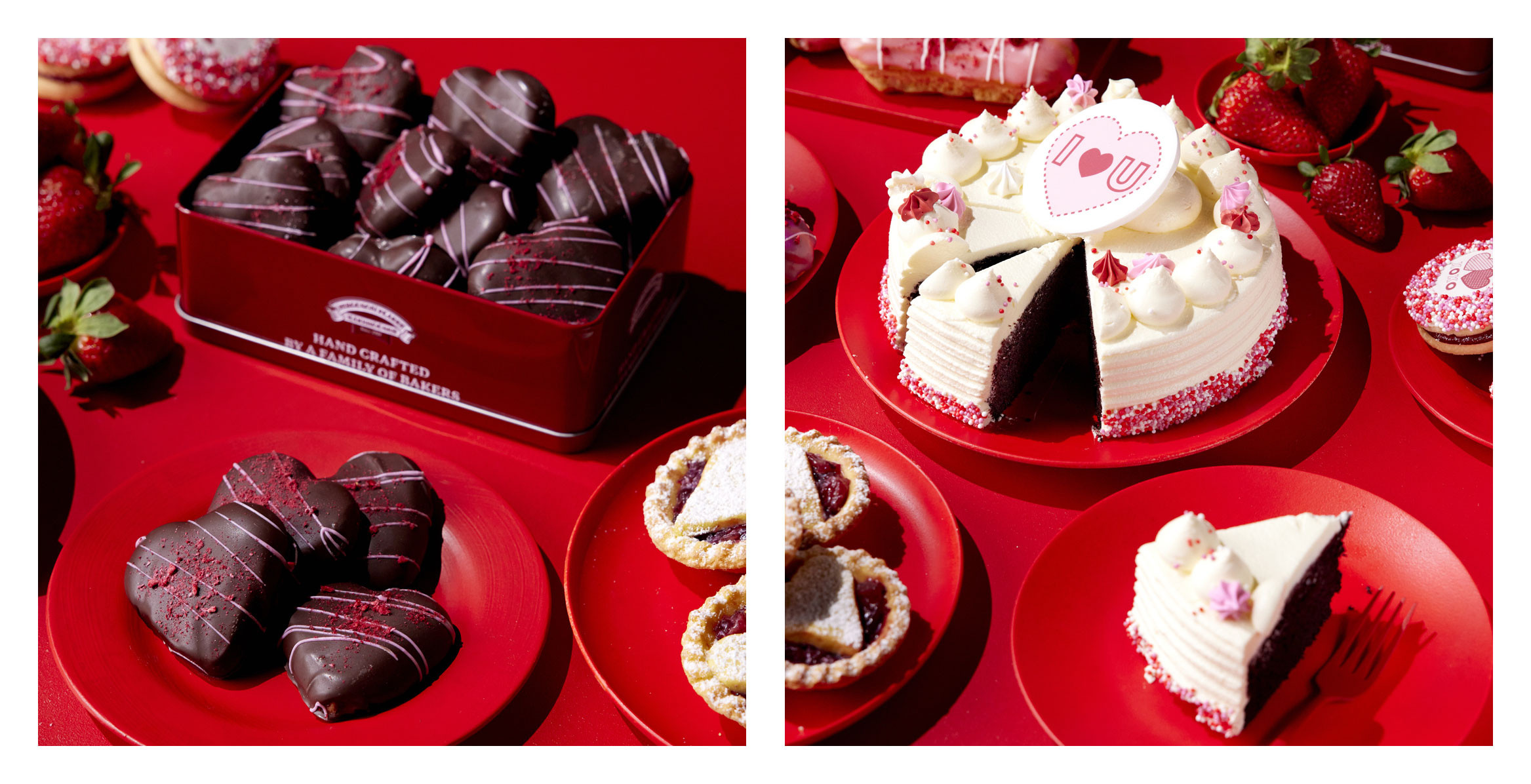 Fun Size Chocolate Valentine's Cake
I can't cake my eyes off you!
Share the love with our Fun Size Valentine's Cake made with rich chocolate mud, wrapped in buttercream decorated with pink, white & red sprinkles, pink and red meringues, buttercream peaks and topped with a Valentine's Plaque.
For the one you love a Choco-lot!


Fancy Eclairs by Plarre's
D'Eclair your Love with our range of berry flavoured Eclairs!
Our Blackberry Éclair is piped with sweet Blackberry mousse, topped with blackberry icing and freeze-dried berries and our Wild Strawberry Eclair piped with wild Strawberry mousse, topped with strawberry icing and crushed freeze-dried strawberries.
A perfect little treat for the one you love berry much!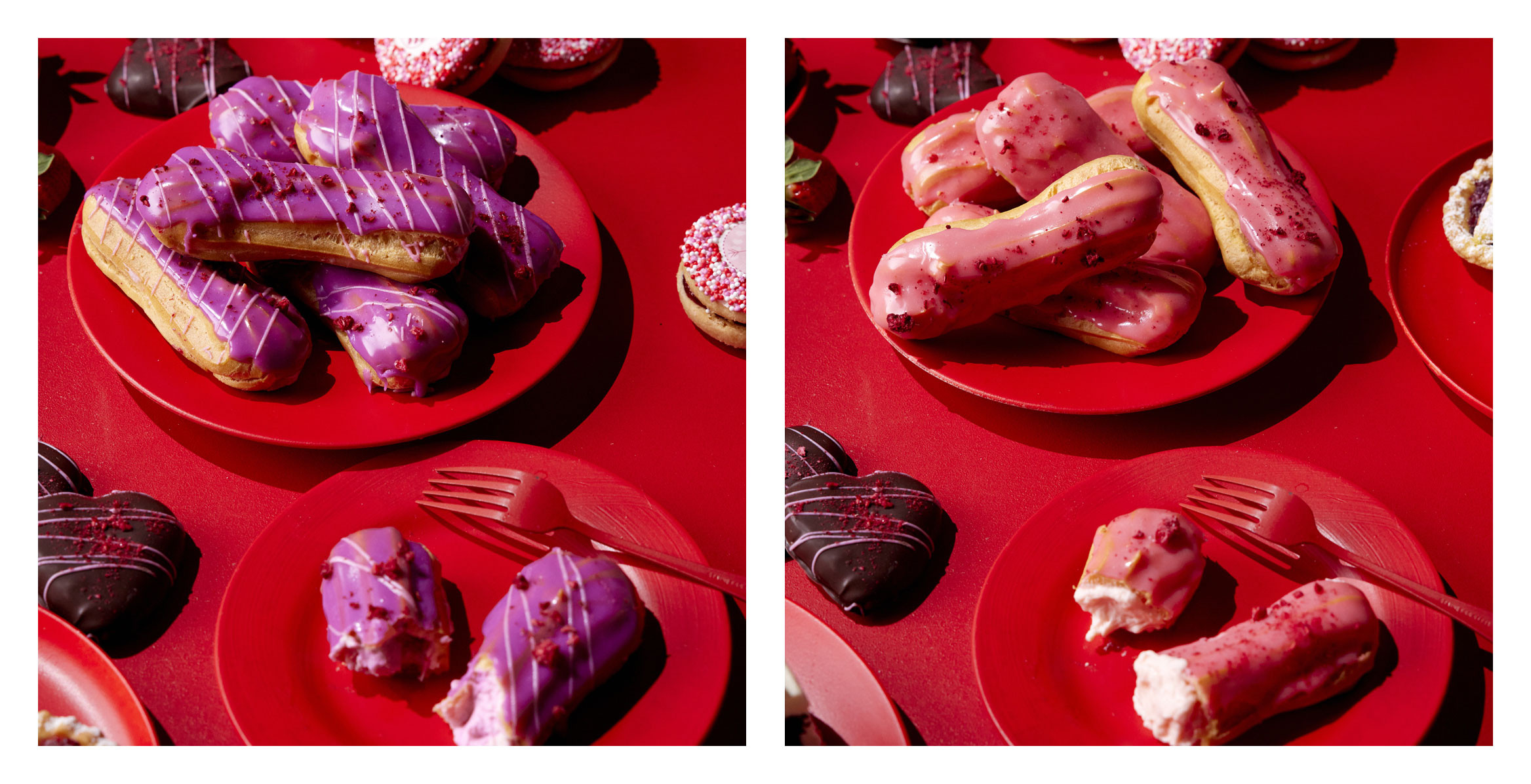 Nothing says I love you more than indulging in berry-licious flavoured and heart-shaped sweet treats! Share the love and surprise someone special this Valentine's Day.